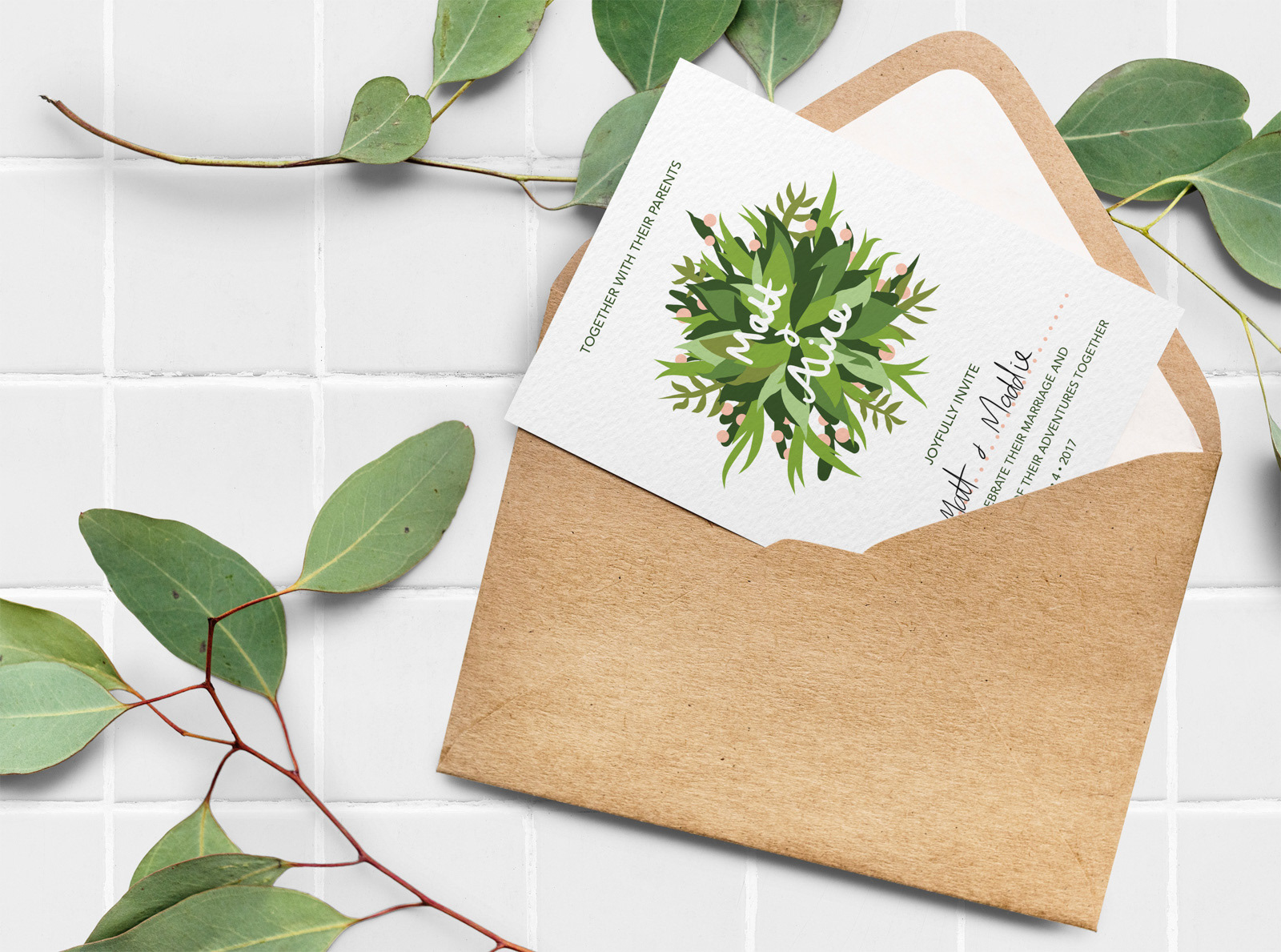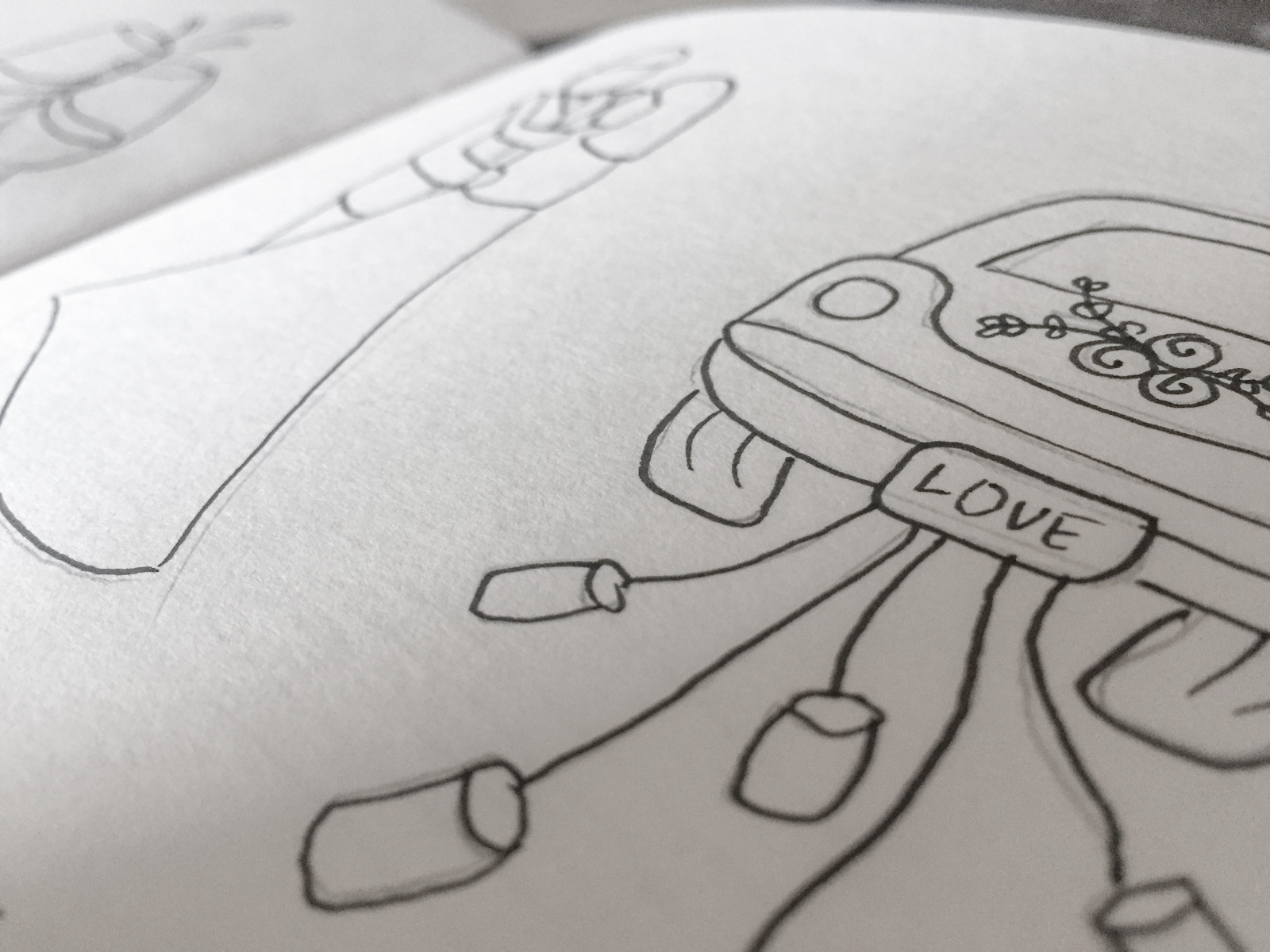 Where possible, I still draw original artwork using pencils and paper, before converting this to digital where the colours and shapes can be perfected.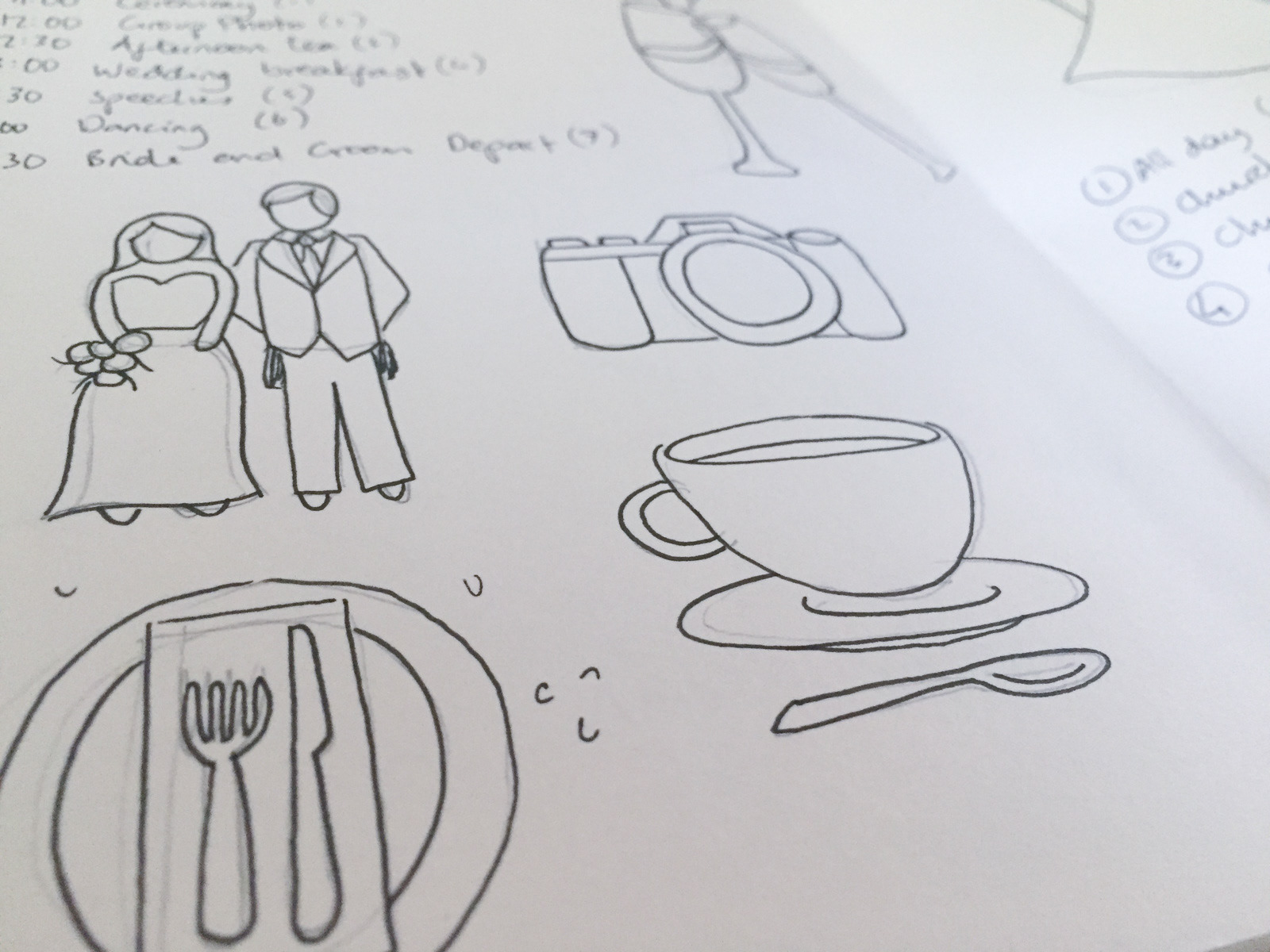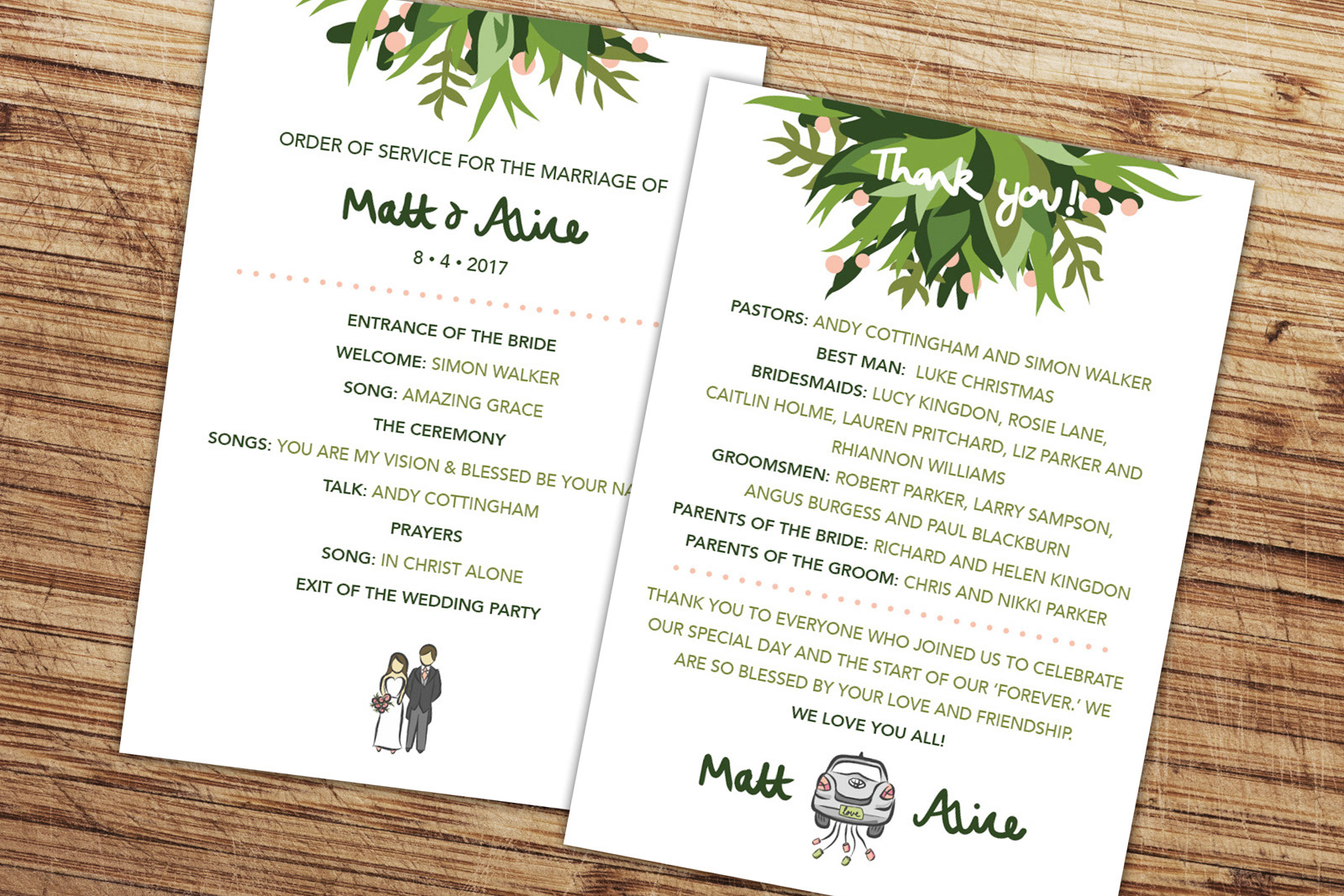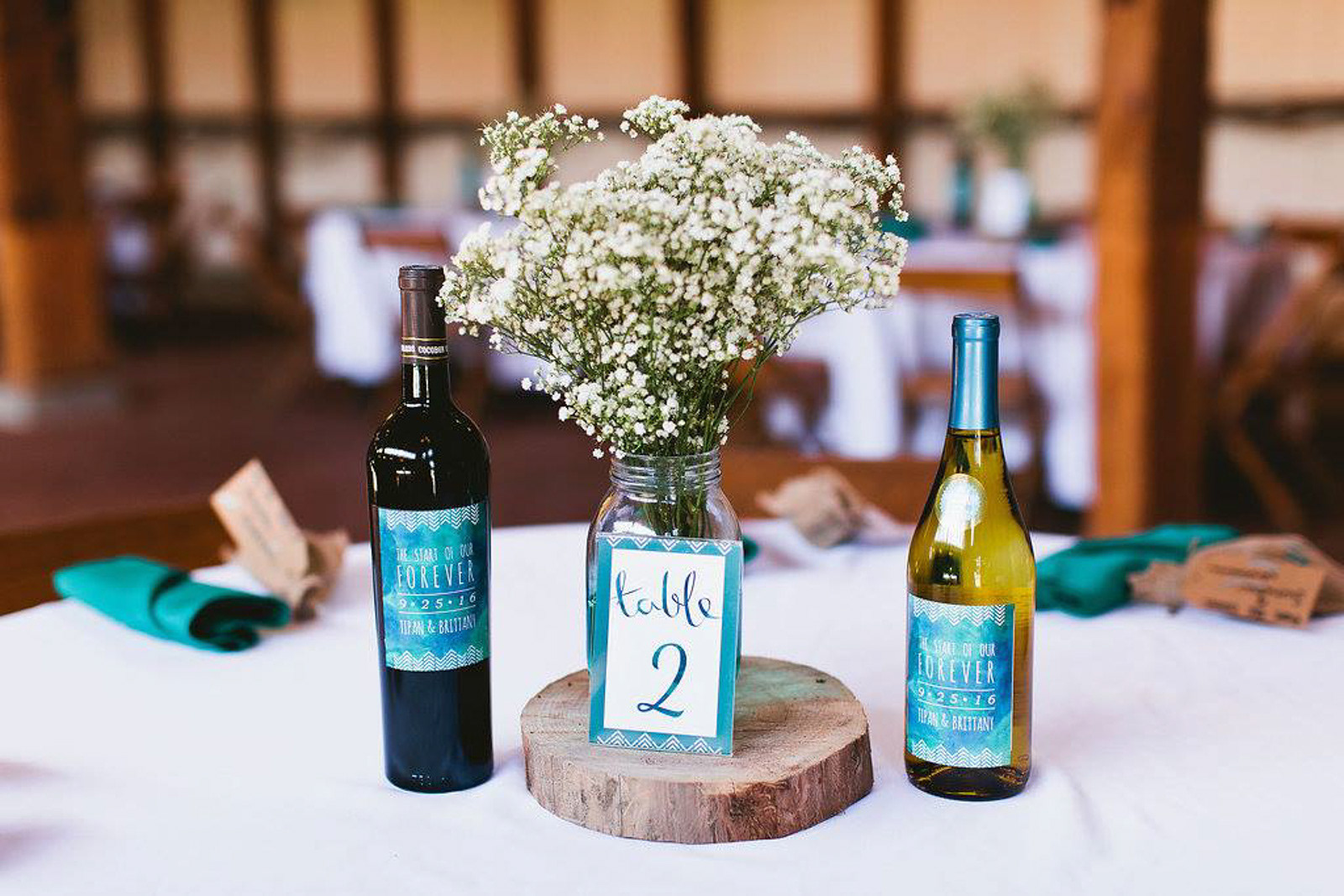 We literally customised everything for this wedding. Table numbers, all the stationary, slides, wine bottle labels, place names and seating reservations...
What made this even more special was that Maddie hand-painted the blue/teal watercolour which was then used throughout the wedding stationary.