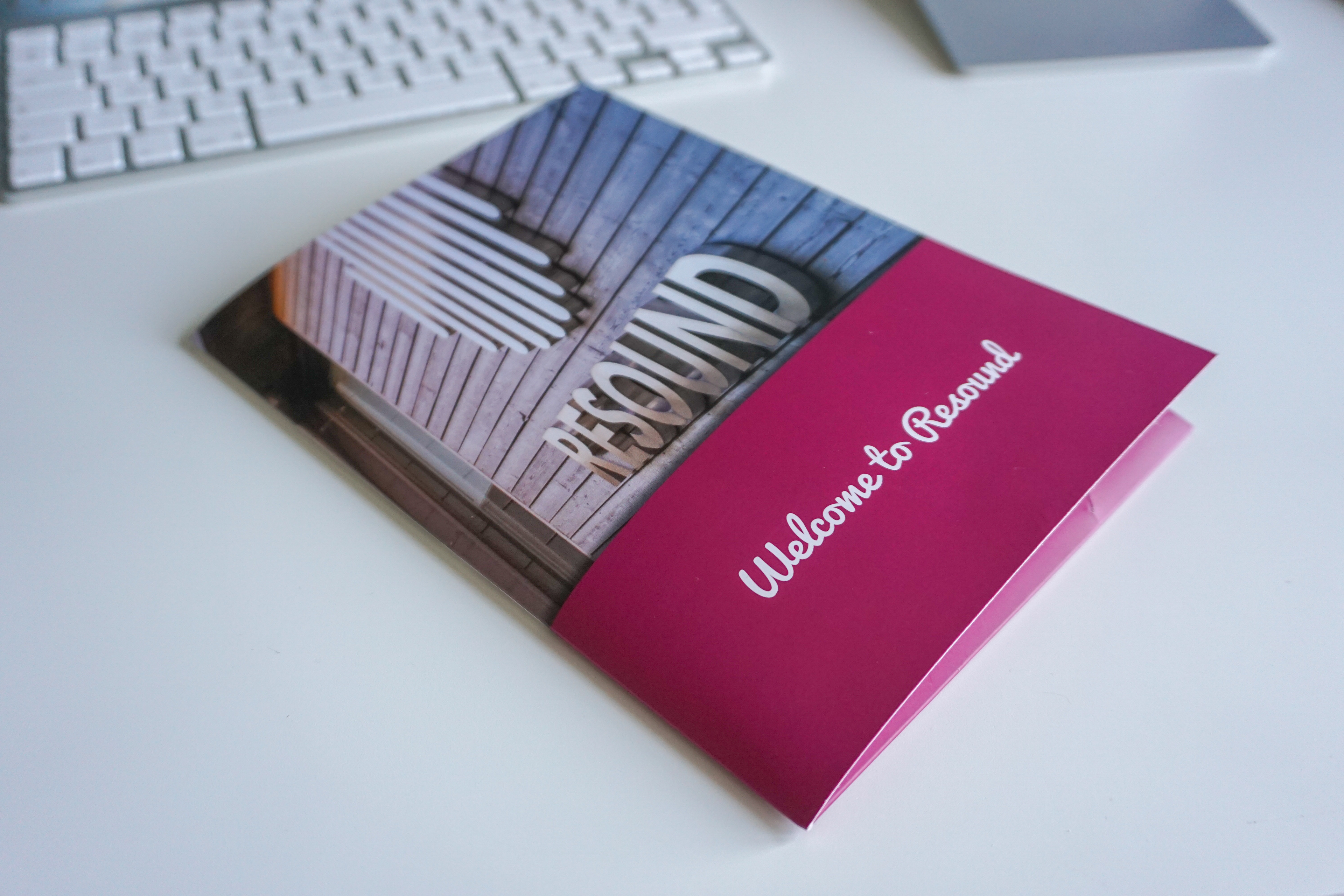 Resound is a fantastic local Church based in East Bristol, and this is a pack which explains how awesome they are and why you should get involved!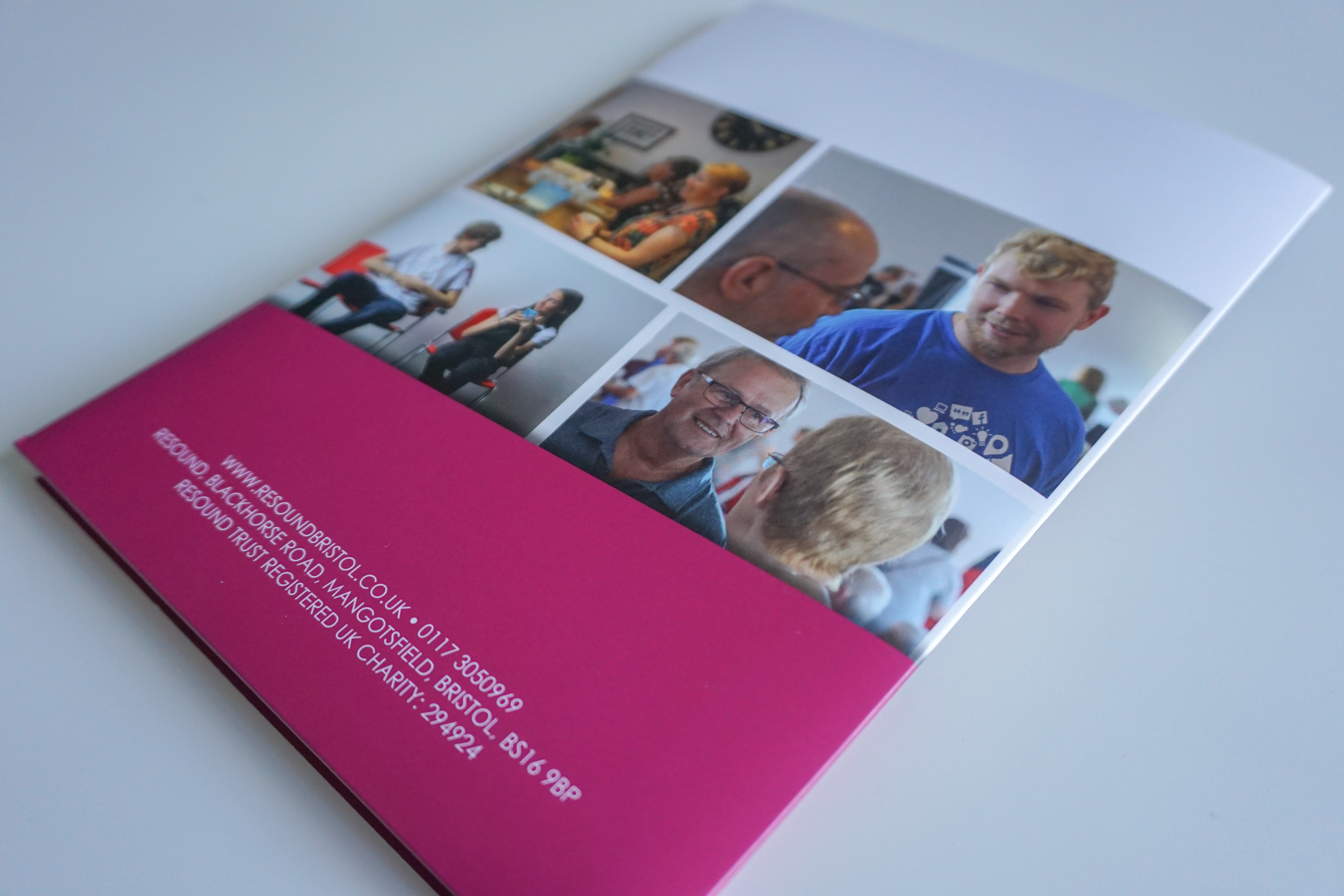 A5 cards are stored neatly inside this nifty presentation pack which folds together without any glue or staples, and does a great job of displaying the brand colours.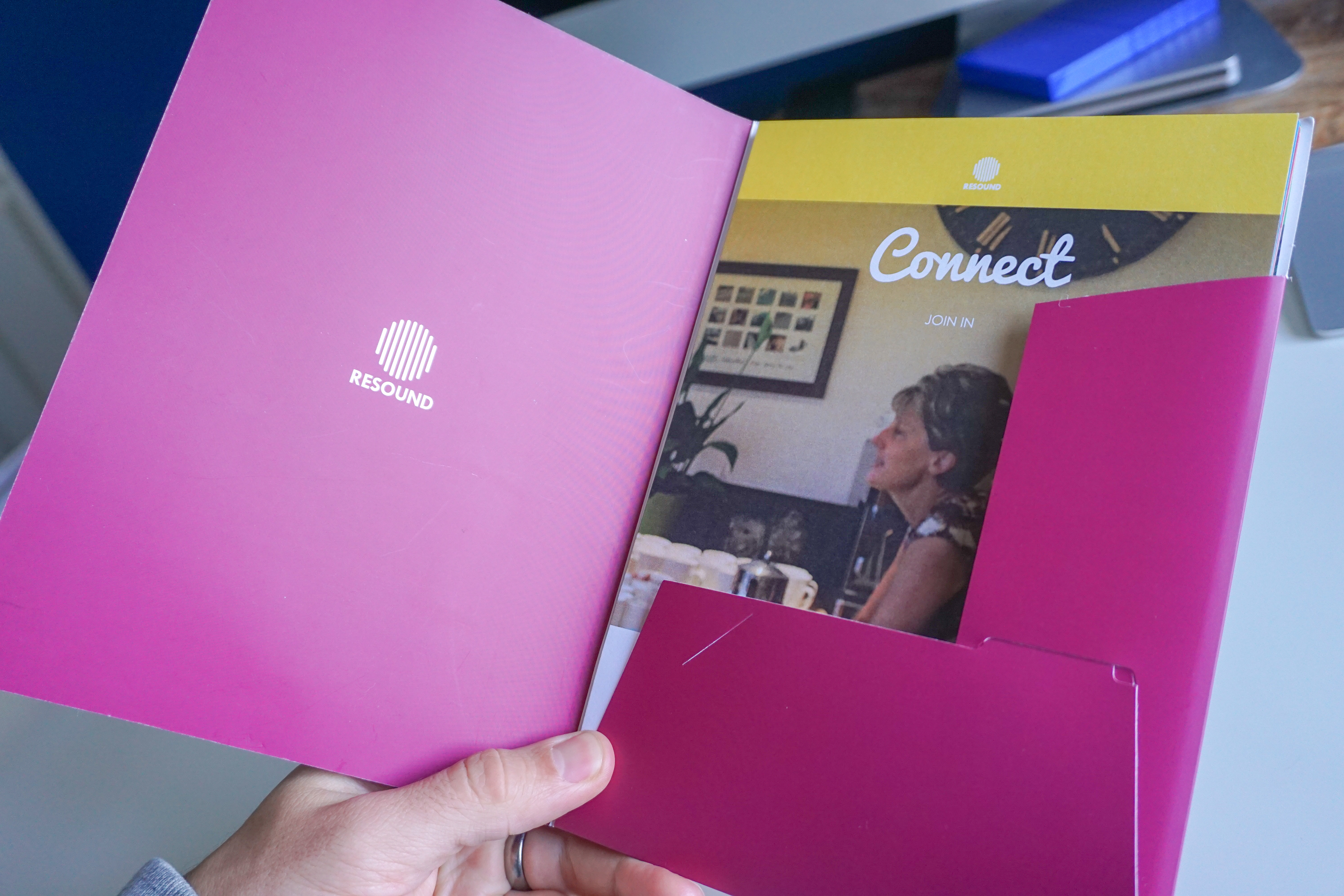 Printed on a thick, recycled board, for a quality feel which is good on the conscience.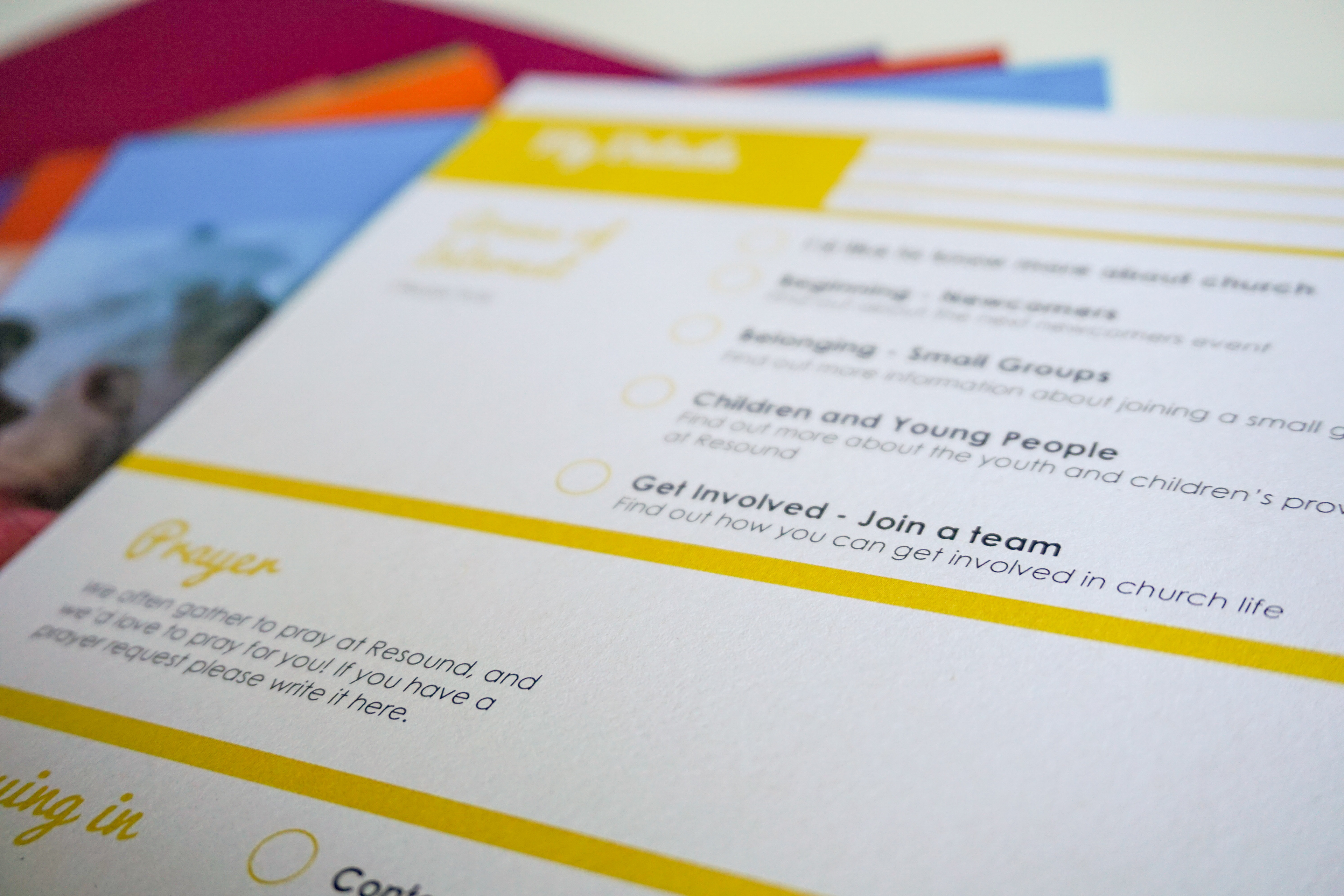 The card is perfect for writing on and filling out forms.