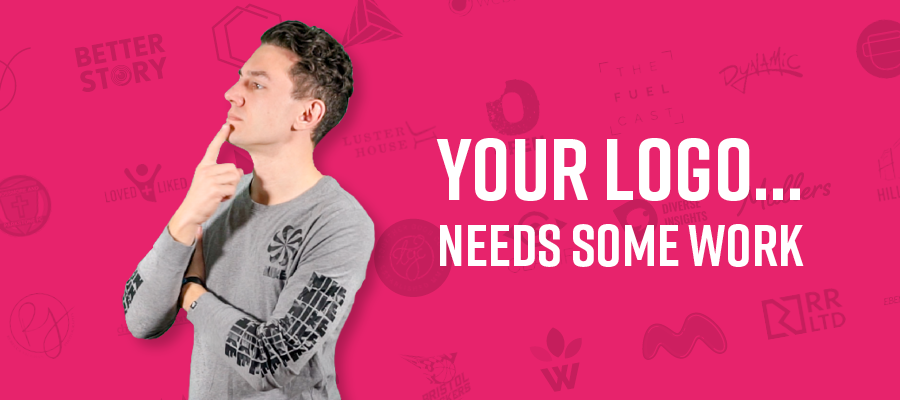 hmm... 🧐
Your logo might need some work
You should know that I am an optimist - but even I'm not feeling too great about your logo right now. 
Thanks for taking the time to go through the logo quiz, I hope you found it an insightful process.
According to your answers, your logo struggled to pass the crucial SMART test. A good logo should be:
S
imple,
M
emorable,
A
ppropriate,
R
esizable and
T
imeless. 
To make things worse, there are potential problems with the font, the way the logo serves you and how it fits into the overall brand. The good news it that you're in safe hands.
logo specialist
I've spent a considerable amount of time in my career creating bespoke logos for a variety of clients. My
branding process
 covers everything from the research, the creation and the launch of a brand.
You will have noticed that the logo quiz had a lot of criteria to judge it's strengths and weaknesses - this is an insight into the way my brain works when creating the perfect logo to help represent your brand.
There are a few steps you can take from here. If you're still not convinced, you can see some of my previous work, or maybe you want to know more about the branding process. 
Or if you're ready to talk about the possibility of working together - head over to the contact page, I'd love to hear from you!