In 2016 I worked with Ebe Church, Bristol, to carry out a brand update. Having created the logo a few years back, the website used a new colour palette of dark greys and vibrant oranges which we wanted to roll out across new banners, welcome packs and posters. Below are some of the mock-ups and final projects involved.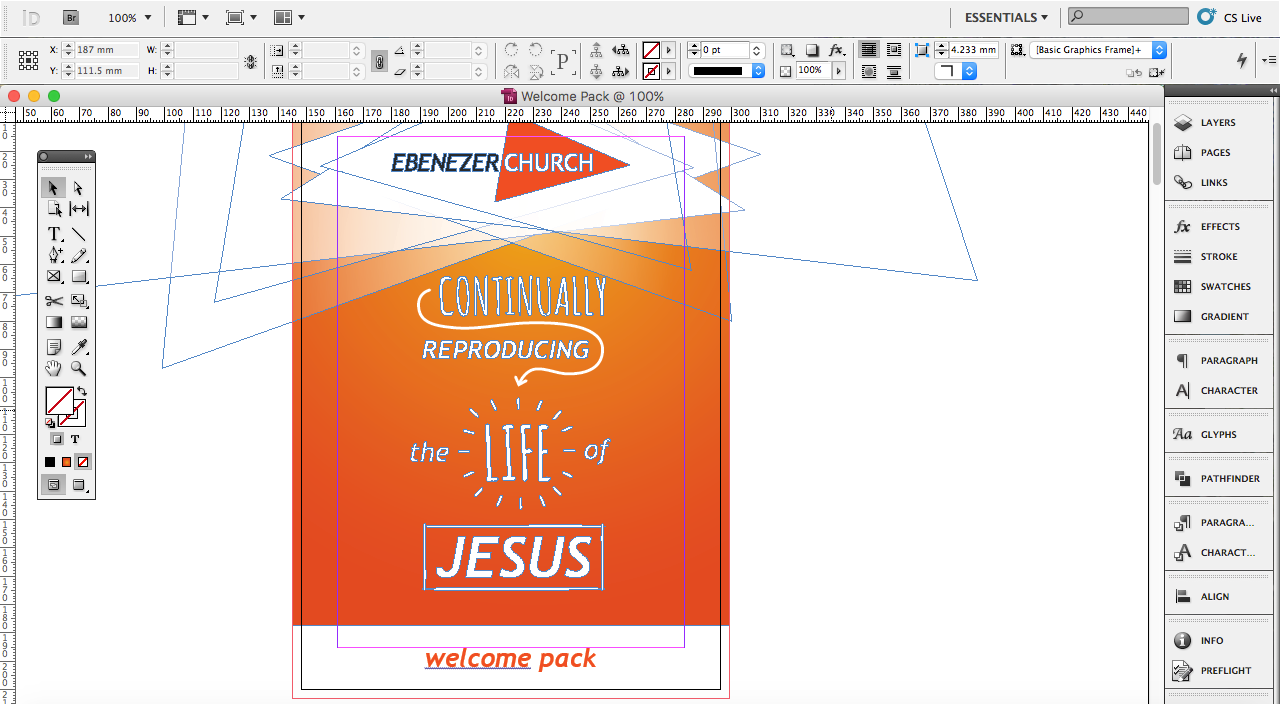 At the heart of the overhaul was the Welcome Pack. This pulled together lots of the branding themes as well as important content which needed to be clear, consistent and visually stimulating. We also wanted the printed document to bear a close resemblance to the website.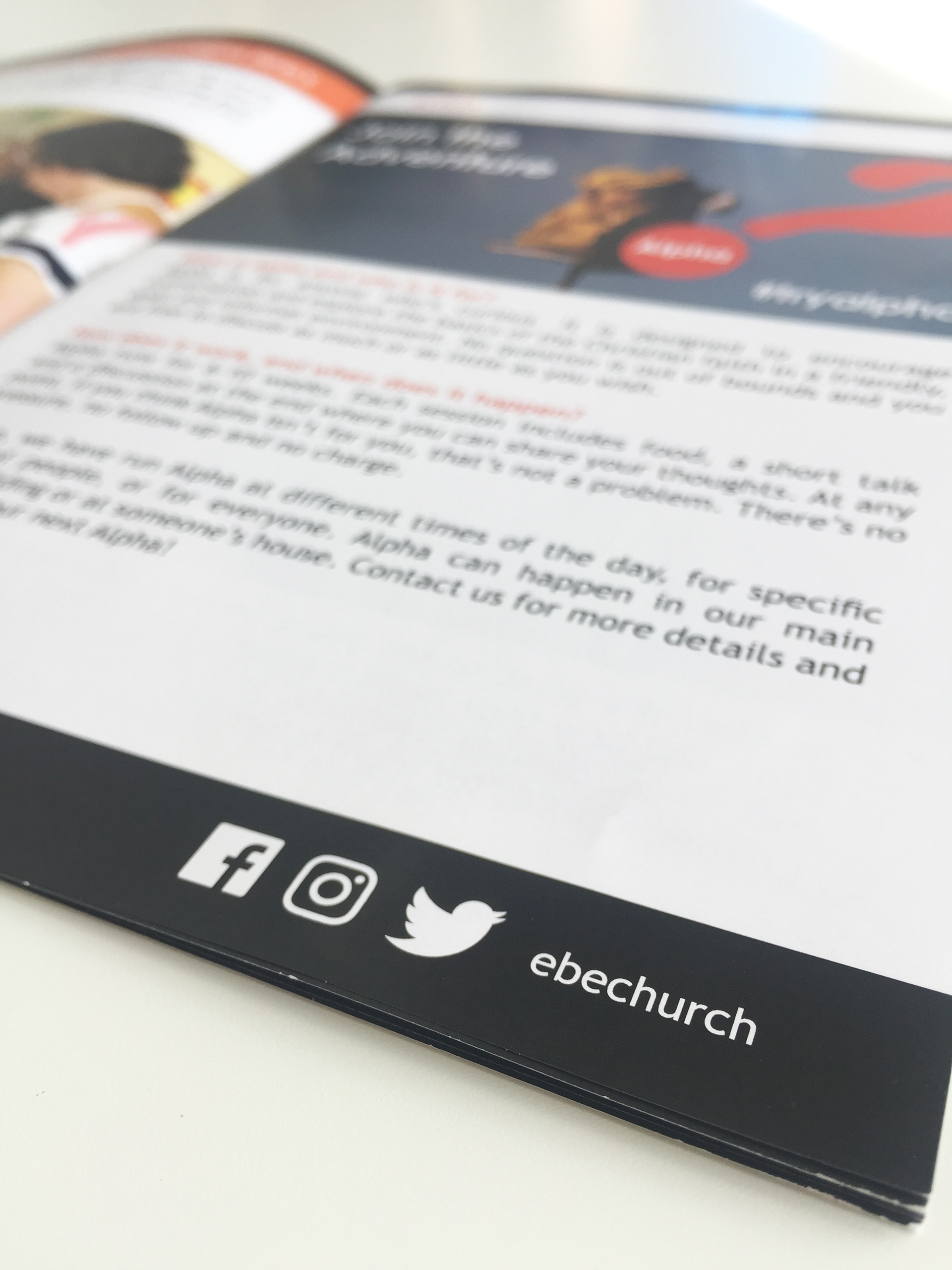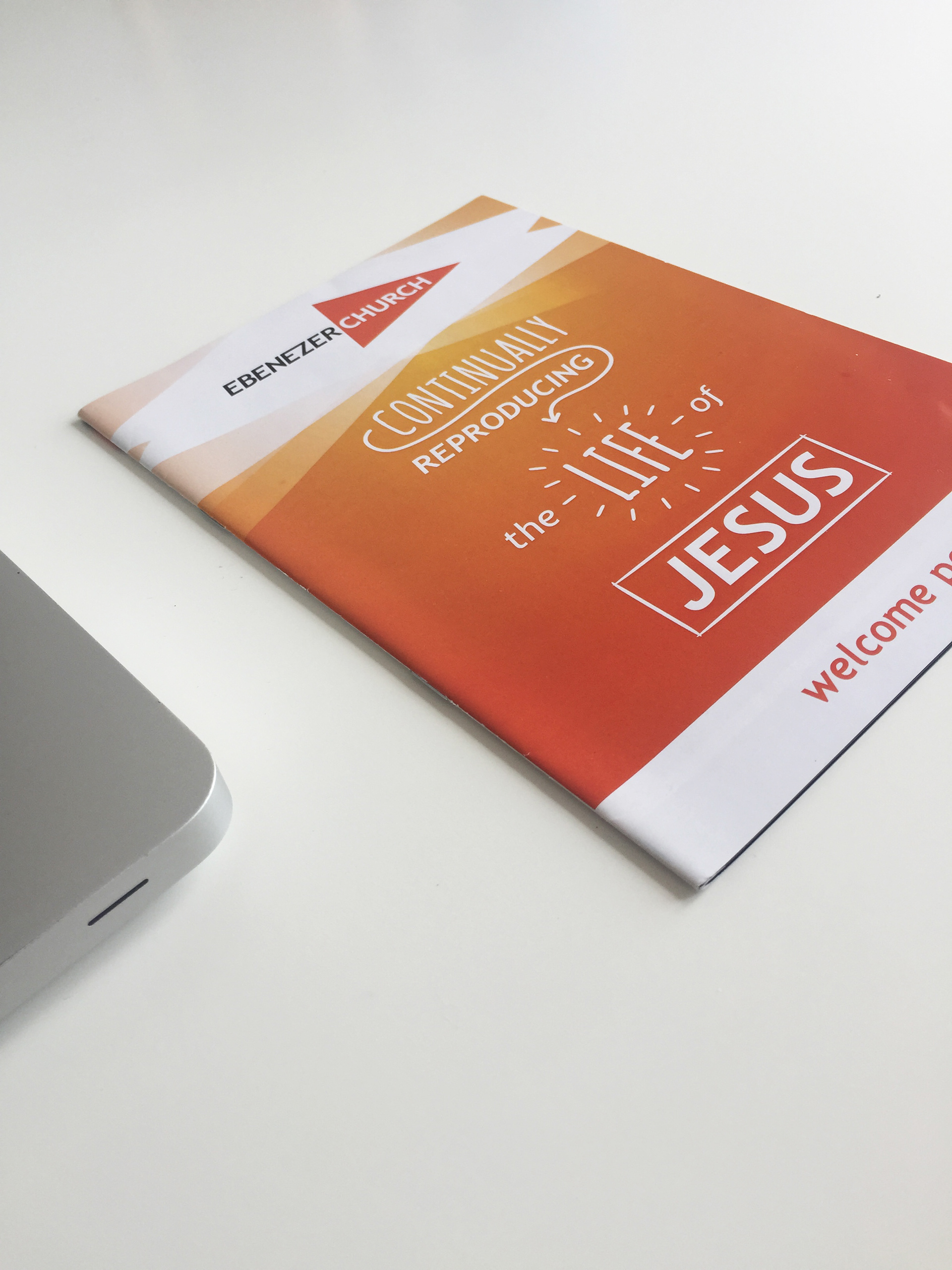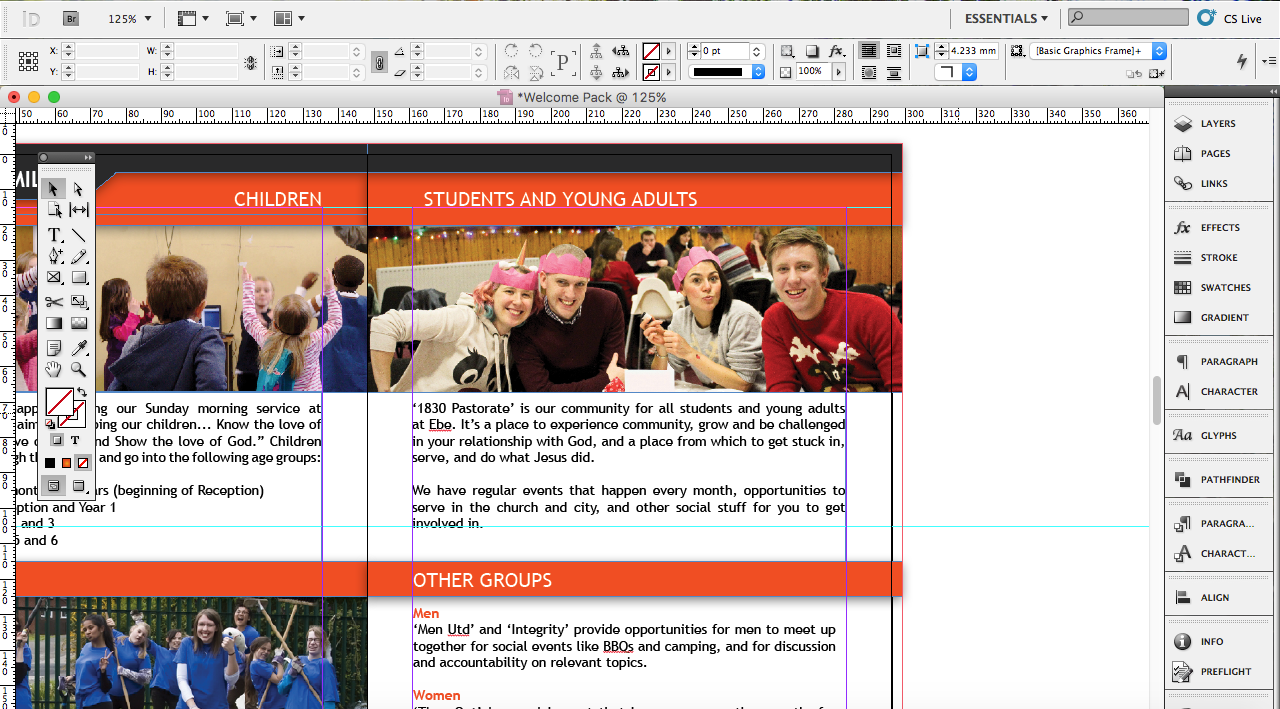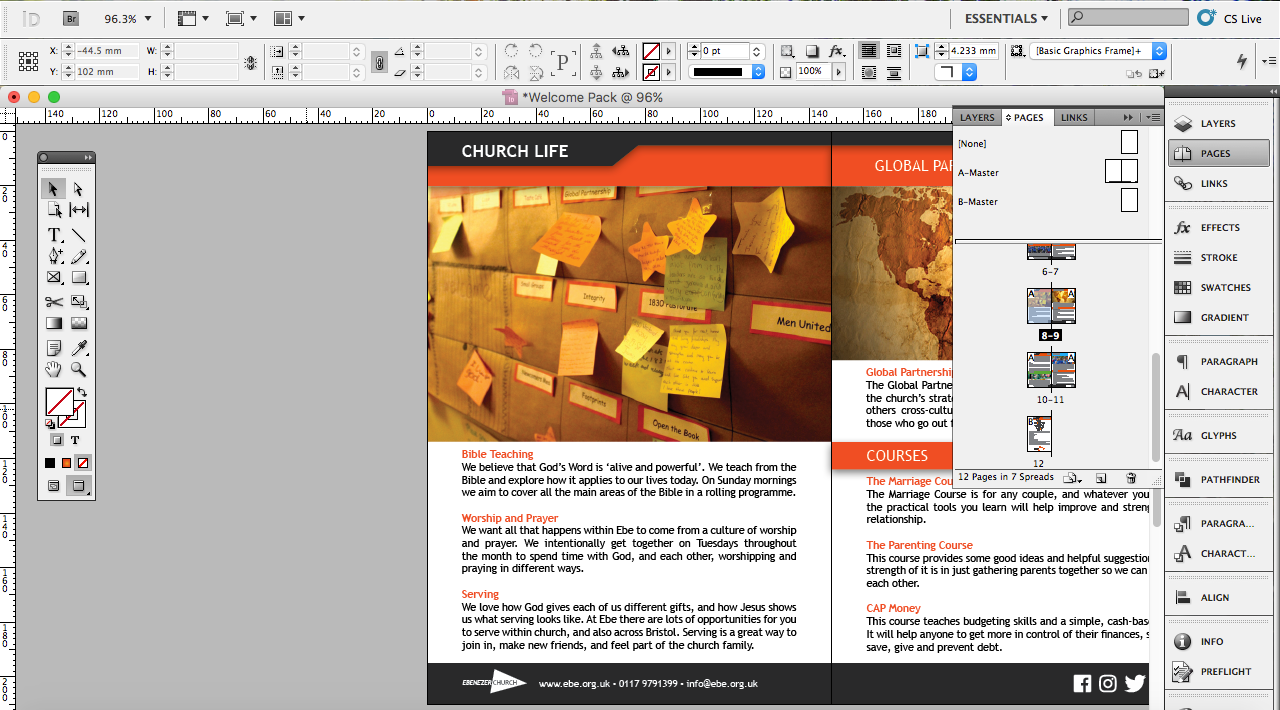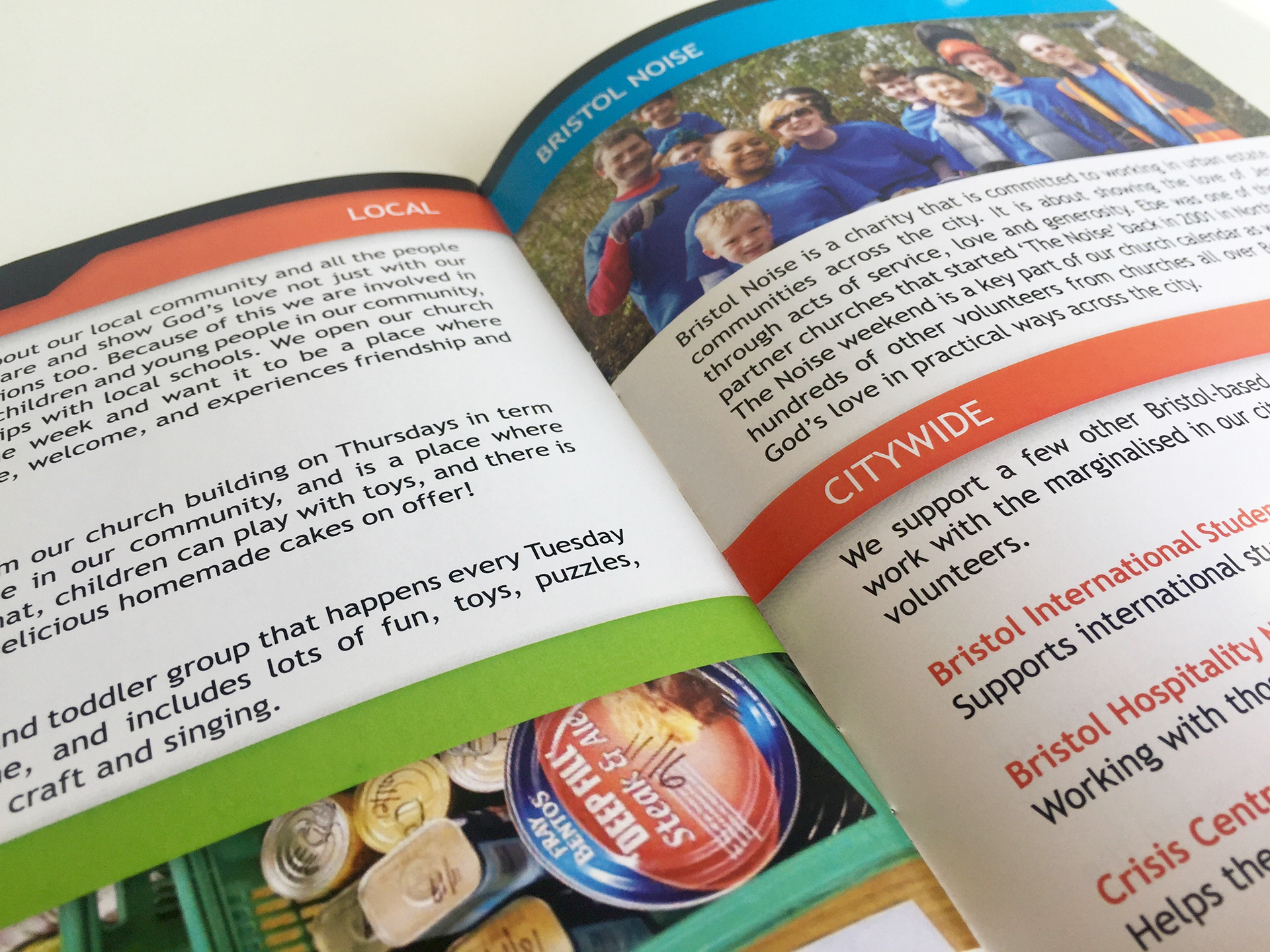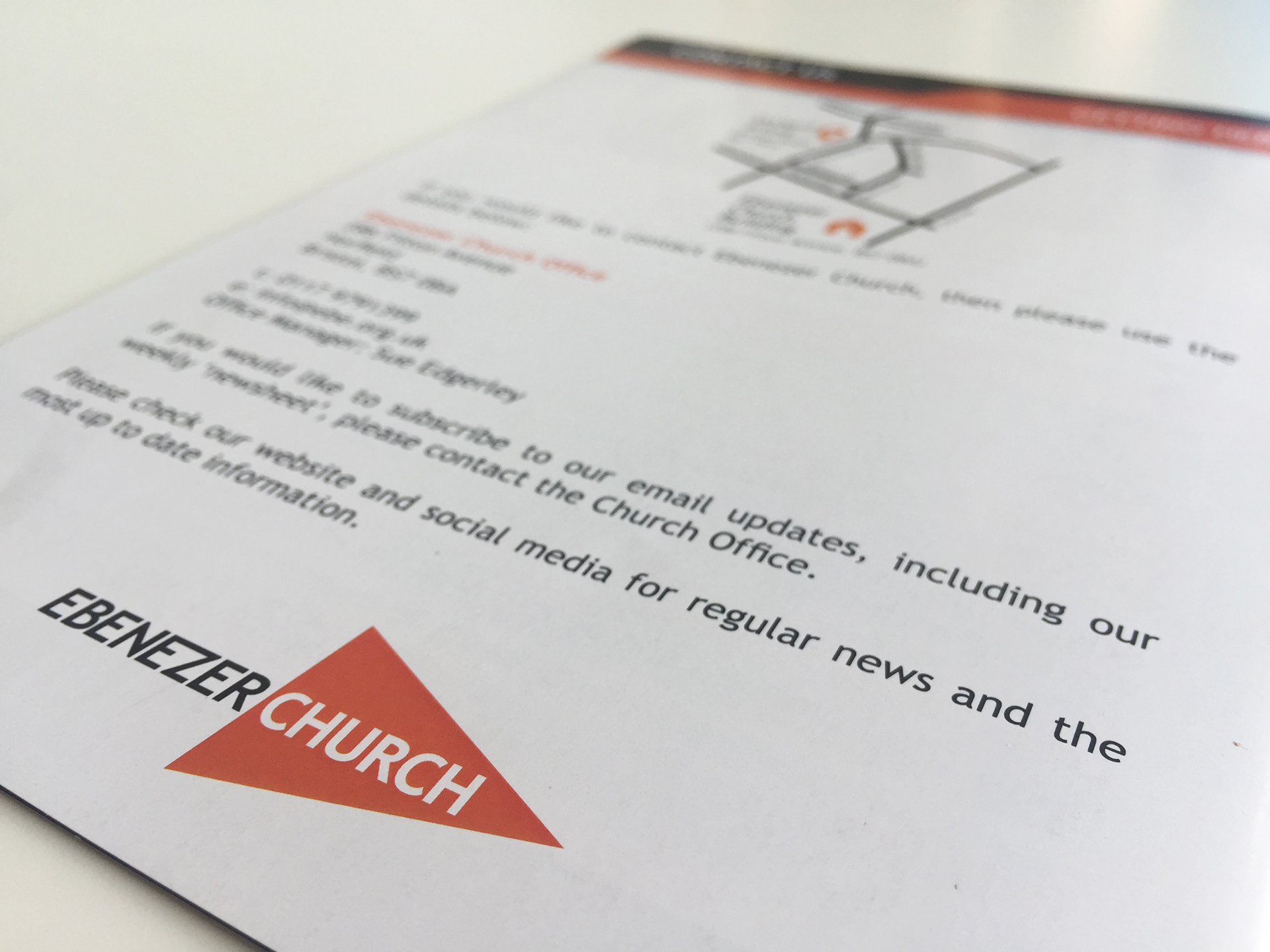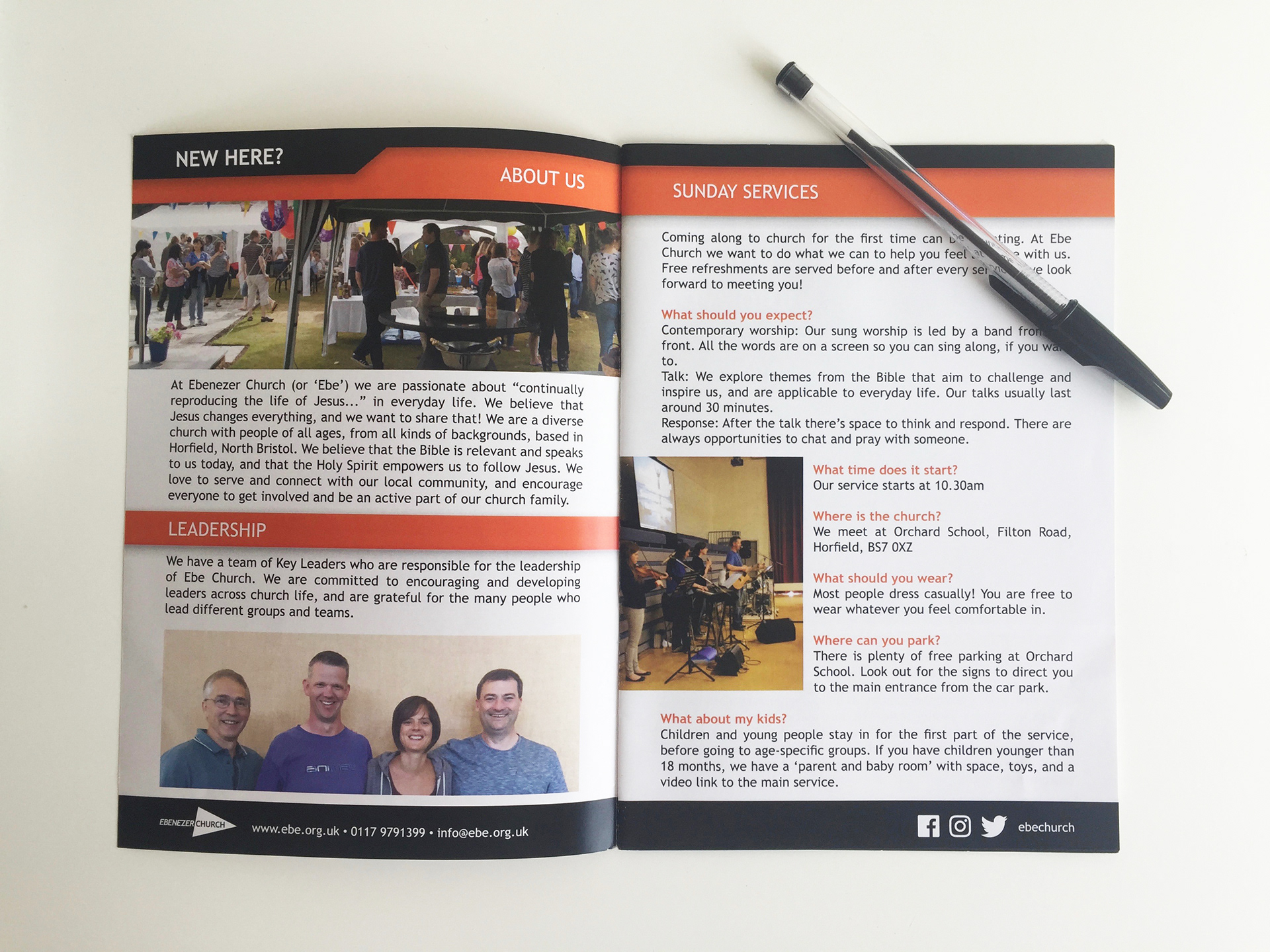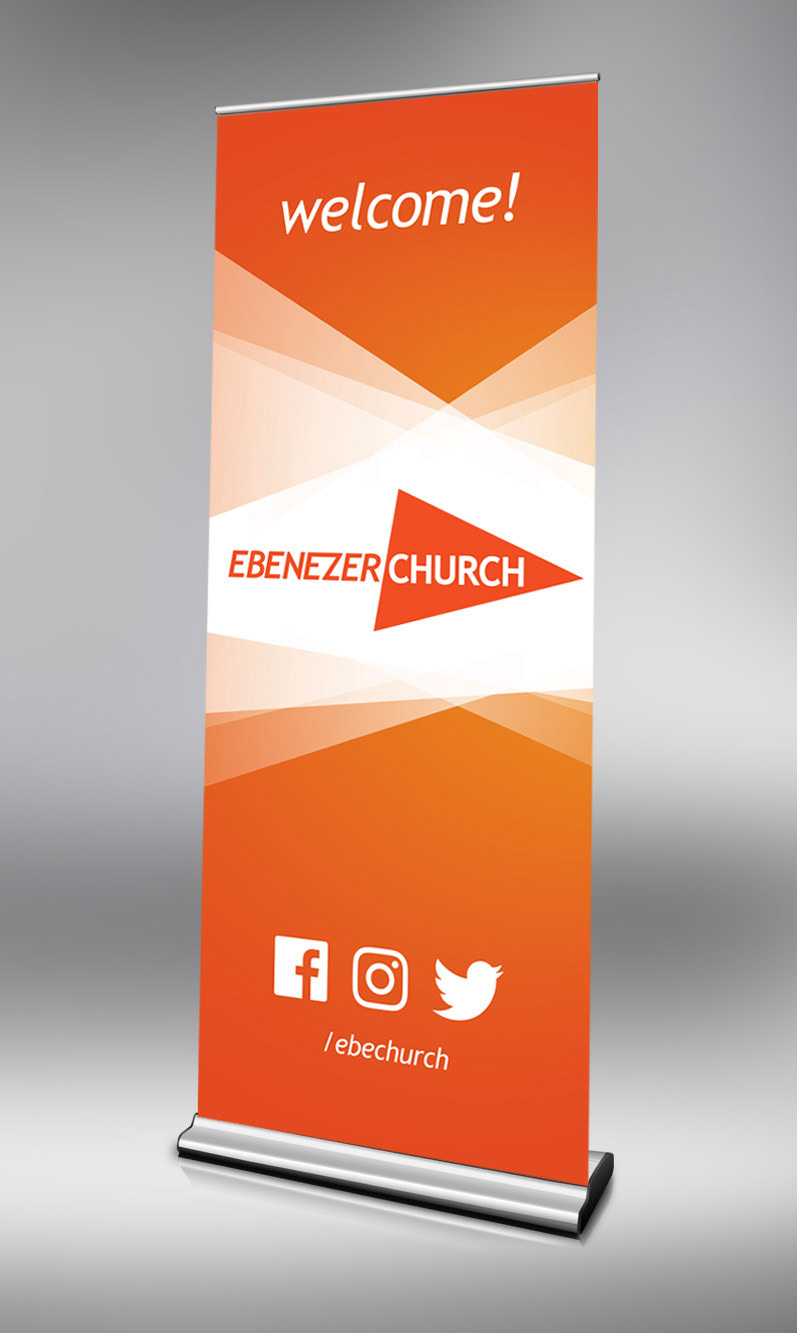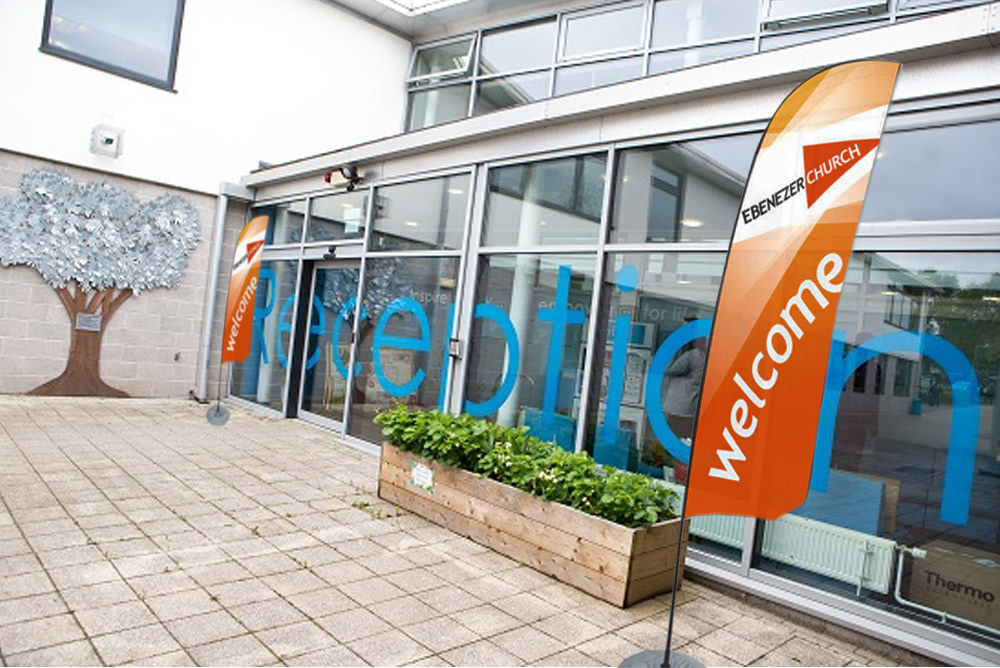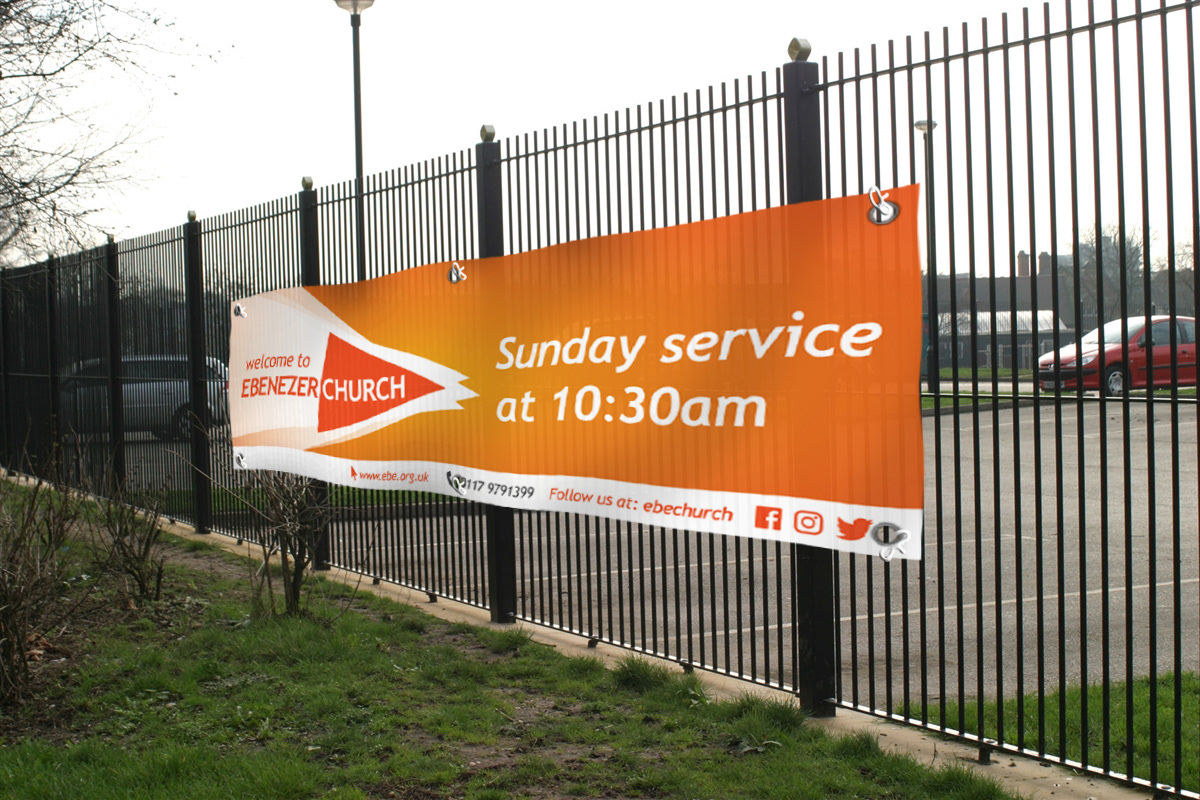 These previews demonstrated how the new orange branding could be utilised in a number of contexts, producing eye-catching results for Ebe Church.